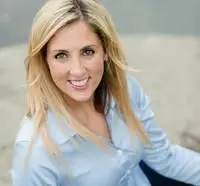 Masha Sorkin is a Licensed Independent Clinical Social Worker/Licensed Clinical Social Worker specializing in individual, couples and family therapy, and maintains a private practice based in Brookline, Massachusetts serving clients throughout the states of Massachusetts, Connecticut and New York.
Aside from working at her private practice, Masha most recently left her position as Director of Northeast Area Services for a non-profit organization in Malden, Massachusetts in April 2022. In this role, Masha oversaw both the specialized foster care department as well as a community mental health outpatient clinic. Masha has been in the field of social work since 2006 in a variety of roles and has been able to gain expertise in work with clients from all backgrounds and demographics.
Masha is an interactive, solution-focused therapist. Her therapeutic approach is to provide support and practical feedback to help clients effectively address personal life challenges. She integrates complementary methodologies and techniques to offer a highly personalized approach tailored to each client. With compassion and understanding, she works with each individual to help them build on their strengths and attain the personal growth they are committed to accomplishing.
Masha is specially trained in the areas of Sex Therapy, Level 3 Gottman Method, Prepare/Enrich Facilitator, EMDR (Eye Movement Desensitization Reprocessing) and ExRP (Exposure, Response and Prevention) methods. These methods assist Masha in her work with relationships, trauma, anxiety and life stressors.
Outside of work in her free time, Masha enjoys spending time with her husband and two young boys and learning Spanish.